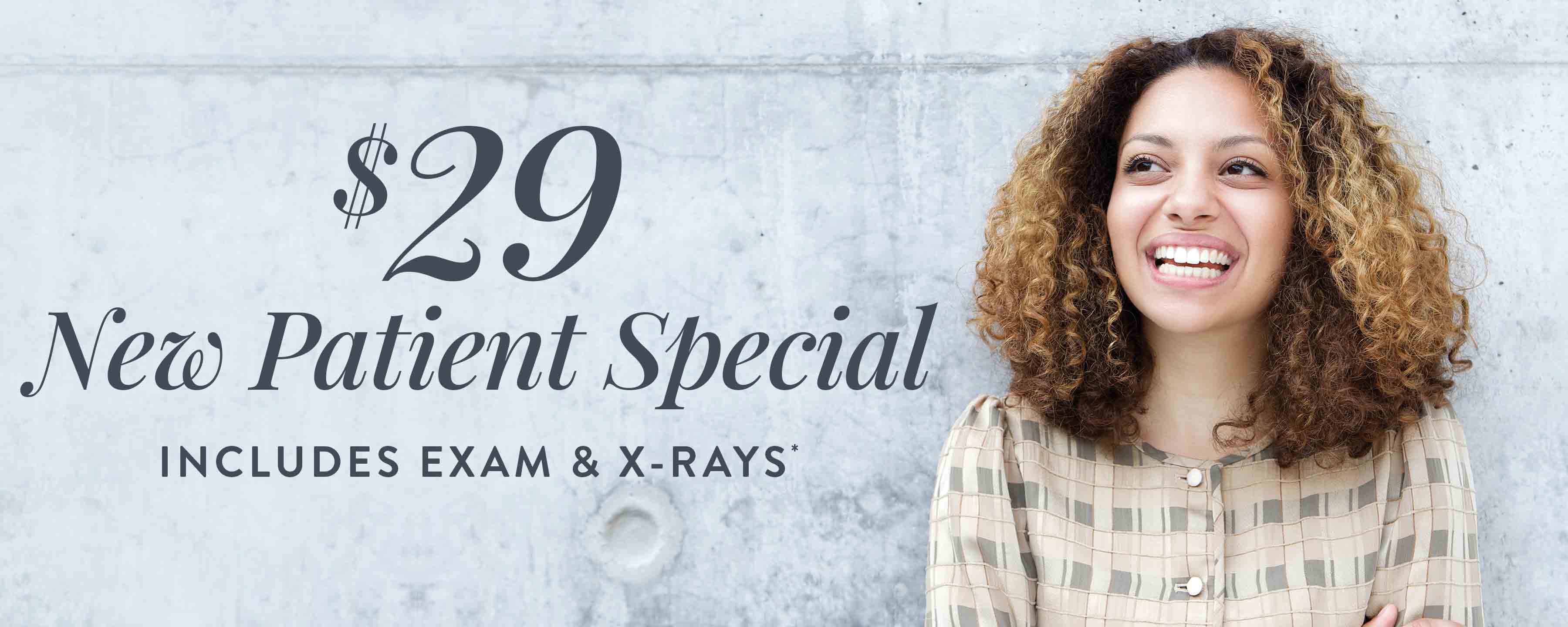 Includes comprehensive exam and X-rays.
Office Hours
Monday 7:00 AM – 11:00 AM
Tuesday 8:00 AM – 4:00 PM
Wednesday 8:00 AM – 4:00 PM
Thursday 8:00 AM – 4:00 PM
Friday 8:30 AM – 2:00 PM
CareCredit
CareCredit is a healthcare credit card designed for your health and wellness needs. Pay for the costs of many treatments and procedures through convenient monthly payments.
Our patients leave smiling


Very professional.

Abigail F.



Dr fawcett and his staff are amazing. I brought my son in for an emergency he was seen right away. Everything was explained and my son was calm and relaxed the whole time. We felt like we've been seeing him for years. Excellent!!!

BLACC T.



Dr Mueller and staff are excellent at what they do. They pay attention to detail and are very personable. I highly recommend them!!

Carol F.



Helpfulness of staff, knowledge of procedures

Barbara B.



I was scheduled right away. Very short waiting time. Friendly staff.

Nancy R.



The staff was super nice, I got seen at my appointment time. The staff explained everything to me and recommended somethings also.

Tiarre P.



Everyone in this office is amazing. Compassion here cannot be matched. I had an emergency where I had to get in today and they fit me in immediately. The staff is considerate, sweet, accommodating, and Dr. Fawcett is awesome at his work. I highly recommend Dr. Fawcett and his staff for all of your dental needs!

Amanda L.



Just a awesome job. No pain. no long waits . very friendly. and the doctor was very respectful and cared about his patient. So I give them a 5 star and a 10 for the work they done for me.

James C.



they did a good job

Abigail M.



The office is really nice and the staff is kind and the dentist and dental aides tell you in detail about your visit.

Aleah E.



Dental assistant was awesome

Ryan R.



Got an appt the day after I cracked my tooth. Everyone was WONDERFUL! And I'm a baby about the dentist, but I felt absolutely no pain whatsoever! Definitely worth the 45 minute drive! So happy to find a great dentist! Highly recommend ( especially if you're scared of dentists like me!)

Stephanie B.



My son is 9, & has been to a pediatric dentist since the age of 3. Some how over the years he has grown into an extremely high anxiety & nearly refuses what the hygenist/dentist wants to do. Even xrays…. Til DANIELLE!! She just had some sort of way of making him do what he had to do & I would refer her to ANYONE w/issues of anxiety & fear. Love, Love, Love her!!! He came out…

Rachel A.



Office staff is extremely helpful.

Lyair J.



Everyone is very friendly and the hygienist is wonderful.

Mandy R.



The office staff have always went above and beyond to make sure all of my dental needs are taken care of!

Sandra C.



Lindsey is the best hygienist. She is gentle, thorough and always has a smile!

John S.



I am happy with the staff and the efficiency that they bring

Kaniece W.



Dr. Fawcett and his staff are courteous, honest and helpful. They work hard to give you a beautiful, clean and healthy smile while making you feel at ease the entire time. I'm so happy that I was recommended to this office and am very happy with the work I have received.

Lyn R.



Very friendly staff

Shirley M.