Personal Interests: Loves boating, snorkeling, lobstering, scalloping, or just being on the water.
Book Online Now
Complete the form below to book your appointment today.
See How We're Helping to Deliver Safe Smiles Everyday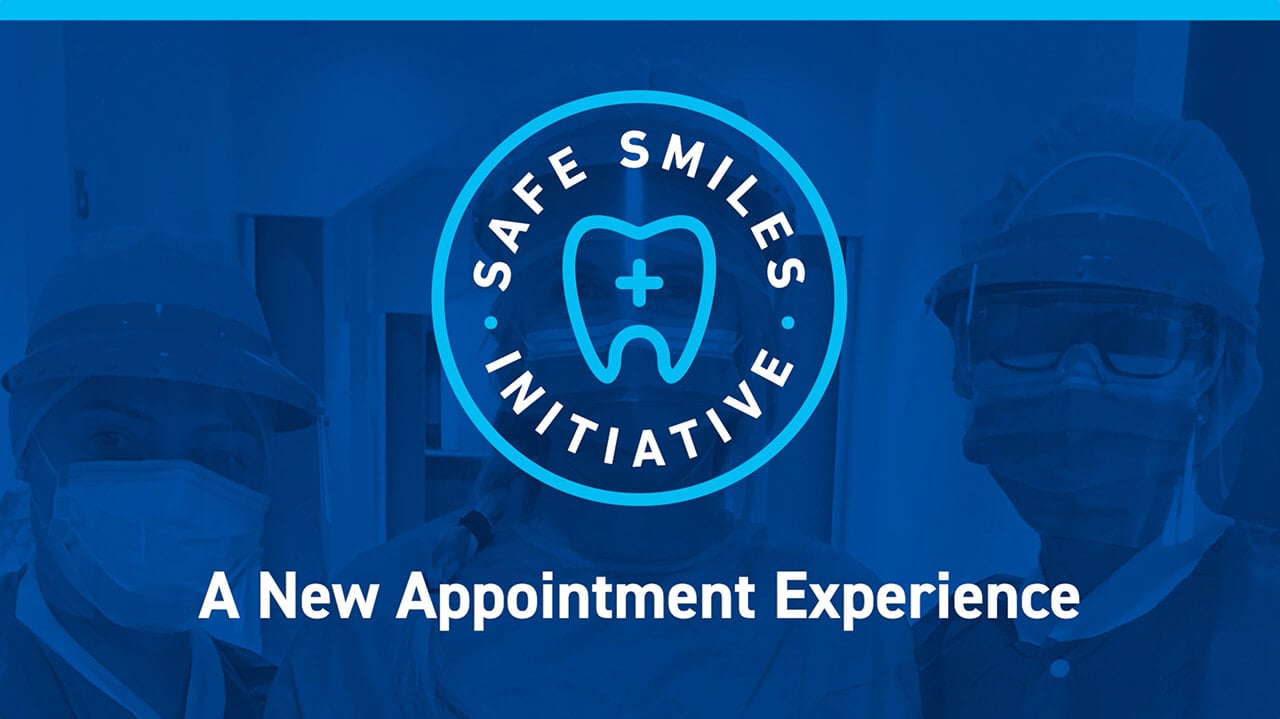 Office Hours
Monday

8:00 AM – 5:00 PM

Tuesday

7:00 AM – 5:00 PM

Wednesday

8:00 AM – 5:00 PM

Thursday

7:00 AM – 5:00 PM

Friday

8:00 AM – 5:00 PM
CareCredit
CareCredit is a healthcare credit card designed for your health and wellness needs. Pay for the costs of many treatments and procedures through convenient monthly payments.
Our patients leave smiling


Very clean, friendly & efficient staff. Truly values their patients in attitude & care!

Michele M.



I've been going here for years and love it wouldn't change.

Tara M.



360° of love & professionalism,what a awesome team!

Andre T.



Great place to get dentistry done

Luke M.



Great friendly professional services/care.

Ronald H.



Genuinely nice people that understand it's the last place I want to be : )

Debbie S.



Everyone is so friendly. The staff explained all they are going to do thoroughly. A clean and welcoming environment.

Tammy K.



Everyone was pleasant and professional. Very little wait time.

Molly V.



Friendly staff, not hectic or rushed.

Debbie S.



My satisfaction when I walked out the door and follow-up attention whenever I have called the office.

Carol M.



Hygenist is very gentle. I've always had horrible/painful experiences at the dentist, but never here.

Laura J.



Very friendly people. Work quickly and efficient.

Molly V.



Very impressed with the treatment and care from the staff. The office is clean, bright and cheerful.

Theresa S.



Broke my cap! Within hours I was seen temporary cap in place and within three weeks my permanent cap was done! Friendly professional and fast!!

Maryann W.



Efficient awesome service.

Kyle L.



Good service kind well run office

Tammy E.



Everyone is very helpful.

Roger J.



You have Great People!

Thomas T.



Good Service. No long wait in the lobby – appointment time is kept by dental hygienist.

Kathryn E.



Great service, great people, always leave with a bright smile.

David E.



Professional service

Sherry H.



The whole experience was great.

Debra R.



They are friendly and kind. Beautiful dental work. Clean and sanitary. I would not go anywhere else for my dental needs.

Jodee D.



Always pleased with the service and the great dental care.

Victoria A.



The hygienist do their best to make you comfortable. Best dental office I've been to in a while.

Raven G.



Very good quick and painless.

Gregory M.



Attentive, professional, reasonable. Best hygienist. Happy with the results.

Barbara F.



Kim is great. She always makes an "unpleasant" experience more bearable. She's very professional and compassionate. She had Dr. Williams check a spot that I had trouble with and it turned out great

Lisa M.



Dr. Williams explains every step as he works. The staff is helpful and very nice. I don't like going to the dentist, but I had a very good experience with this office.

Susanne D.



Very professional and pleasant staff.

Joan J.



Nice people!

Joan J.



Friendly staff – above and beyond service – I never have to wait more than a couple minutes – I come during work hours so that's important

Barbara S.



I love this place they are very gentle and caring. They do excellent work, they gave me my smile back.

Laura B.



Customer service. Friendly and knowledgeable dental assistants and receptionist. Prompt service, stayed on time with appt.

Kimberly C.



Good service

Jeffrey M.



Had tooth which was the anchor for a damaged crown that barely broke the surface of the gum. The doctors had to work to remove it as it was breaking up. She removed the tooth, started the process for the implant and stitched the gum. That evening when the Novocain wore off I had no pain or swelling. Everyone in the ofhice was friendly and professional. Thoroughly satisfied with the experience.

Anthony P.



Professional, friendly, competent staff. Great patient care and always the same hygentist and doctors who are excellent.

Mary P.



Friendly efficient liked new text system to get reminders

Barbara N.



I am a new patient to your practice. I came in thinking I had 2 cavities, and told Dr. Merrill before she started the exam. I would have agreed to have them filled if she told me I did have them. After the exam Dr. Merrill's' honesty and integrity by telling me I had no cavities and recommending a good cleaning to get me back on schedule for 6 month cleanings. I knew I found my dentist for…

Thomas D.



I was well taken care of, my questions and concerns were addressed and I was treated courteously.

Sherry H.



Nice office staff and assistants. Dr. Williams was very understanding of my past experience with other dentist.

Susanne D.



Everyone in the office is nice and they know how to treat there patient

Yvette W.



Your awesome staff,your dentist is fantastic, best dental experience I have had in years. You staff got me in asap and help me get rid of tooth pain.

Maria P.



The staff treats you like you're an old friend. Every visit is pleasant and comfortable.

Amy S.



Long time patient, very satisfied

Lillian B.



Friendly staff and great service

Linda T.



The office staff were professional and took time to answer my questions and concerns. They were efficient, they all had some level of understanding insurance and benefits. The doctor also took time explaining what needed to be done and why it was important. It was overall an excellent experience.

Sherry H.



They were amazing

Joanne P.



The staff is always very courteous and very efficient.

Jerry S.



Very cordial as well as doing great work

David D.



Everyone that I met from Anita at the welcome desk right on up to Dr Merrill were very kind and made me feel welcome and comfortable during my painless visit. Looking forward to my next appointment

Salvatore D.



Cordial and professional staff

David D.



Professionalism friendliness efficiency knowledge and top-notch staff. Teresa Anita and Kim Rock!

Judy P.



I always have a good experience.

Brittley K.



Very courteous

Patricia F.



Great servuce

Robert F.



Very friendly and professional…..Glad I found them.

Jim A.



Skilful and professional.

Martin P.



Fast courteous thorough service.

Toni O.



Dr. Merrill and her staff were friendly. The Dr.explained all my treatment options and we discussed my choice. My tech., Patty, did not rush and did a very professional job. The administrative staff was faced with some insurance hurdles and handled those seamlessly .

James B.



They are precise, thorough and treated me like a princess!

Heidi B.



efficient, polite, prompt

Elmer G.



Friendly staff. Cleanliness.great hygienist

Barbara M.



Honesty and fast qucik service.

Jonathan D.



Very satisfied with the service and outcome.

William L.



All the staff was friendly and the doctor was great.

Michele E.



Professional service in a caring manner

Angelina P.



The process of setting myself up as a new patient online is so much better than having to fill out paperwork in the office before the appointment. This meant that I was able to be seen at my appointment time and not 10-15 minutes later after I had finished filling out paperwork.

Nicola A.



Friendly staff and I wouldn't go to anybody but Kim to clean my teeth

Janice M.



Second visit, cleaning and she did a fantastic job. Very friendly. Wonderful experience.

Linda C.



Extrenely friendly, professional doctor, nurse, dental hygenist & full staff, lovely office, courteous, positive to clients!

Michele M.



You were friendly and kind, fast and gentle this is very good.

Mary R.



Very friendly staff.

Amy K.



My previous dentist only polished my teeth. Kim scaled them and got the tartar off.

Morgan K.



Everyone was very friendly, the waiting room and the exam rooms appeared clean and uncontested. Very professional, Theresa even answered the phone before 8:00 and offered me same day new patient appointment.

Yvonne L.